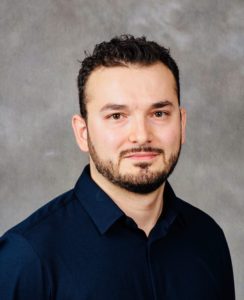 I am an Affiliate Teaching Professor in the Department of Political Science at Loyola University Maryland. I earned my Ph.D. in Political Science from the Maxwell School of Citizenship and Public Affairs at Syracuse University and M.A. in Government from Georgetown University. Prior to Loyola University Maryland, I was a pre-doctoral research fellow at Brown University.
My research expertise includes contemporary political theory, citizenship, migration, borders and boundaries, global justice, and democratic theory.
My dissertation, "The Right to Travel: Toward an Ethics of Short-Term Mobility," focuses on the ethics of international migration and mobility, which have been central to both academic and political debates over the last few decades. Most migration scholars think and write almost exclusively about immigration. But most cross-border movement of people is short-term and not with the intent to settle. This has resulted in the underdevelopment of normative theory on the right to travel. My dissertation theorizes and defends a right to travel independent of long-term migration. I address international travel and short-term or circular migration.  It includes chapters that argue for a human right to travel, explain that right's moral and practical limits, and examine the normative implications of such a right for democratic politics.
My teaching interests include political theory, history of political thought, modern and contemporary political theory, American political thought, politics of migration and mobility, democratic theory, citizenship, global justice, and human rights.